Will Sweets Sour Your Smile?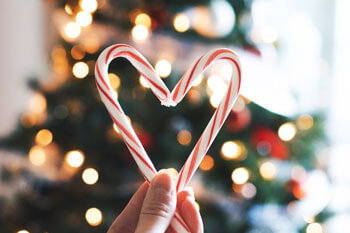 While we know it's nearly impossible to stay completely away from those oh-so-tasty treats around the holidays, do your best to protect your smile by limiting your intake.
You should also be cautious about biting into hard candies like peanut brittle or candy canes so as to not chip a tooth or two.
Common candy offenders that can leave our teeth coated in sugar long after you've enjoyed them include chocolate covered pretzels, pies, marshmallow and caramel-based sweets and cookies.
Remember to brush your teeth frequently this holiday season. If you don't have a toothbrush handy, opt for a glass of water to rinse away the acid and bacteria left behind from sticky sweets. If seasonal treats get the best of you, we're here to help.
Smiling For Holiday Photos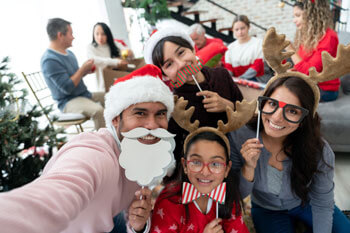 Trying to find the best way to whiten your teeth before 2020 arrives? Even with little time left, you've still got some options.
1. Whitening toothpaste. Many types of toothpaste are now made with extra whitening power. While they aren't meant for immediate, noticeable results, you may notice an improvement in the long term. Consider adding a whitening mouth rinse to your repertoire for added brightening benefits.
2. Whitening strips. Designed to work more quickly than counting on just a toothpaste or rinse, over the counter whitening strips can brighten your smile over the course of a few weeks. However, results tend to differ from person to person.
3. Professional treatments. Ready to help your teeth sparkle nearly instantly? A professional treatment is most likely your best bet. Give our practice a call to discuss your whitening options to determine what's best for your goals.